How to promote your Clinic online in 2021
August 2021, Digital Marketing
Placing the innovative healthcare marketing strategies together to promote your clinic can be an intimidating and often downright confusing attempt.
Furthermore, with several online information about marketing strategy, selecting a method can be tiring. Moreover, the last thing you would do is end up making a wrong decision and spending valuable resources to find out the initiative was a waste of time. That is why our expert team has put together a list of 5 marketing strategies for clinics and healthcare industries.
I hope you enjoy it. So. these are a few of the best marketing strategies for Clinics in 2021:
Moreover, looking from a business viewpoint, digital healthcare solutions help healthcare providers improve their profitability, thus boosting their business growth. If those are not the ideas for your healthcare company to go digital, then the following steps will satisfy you.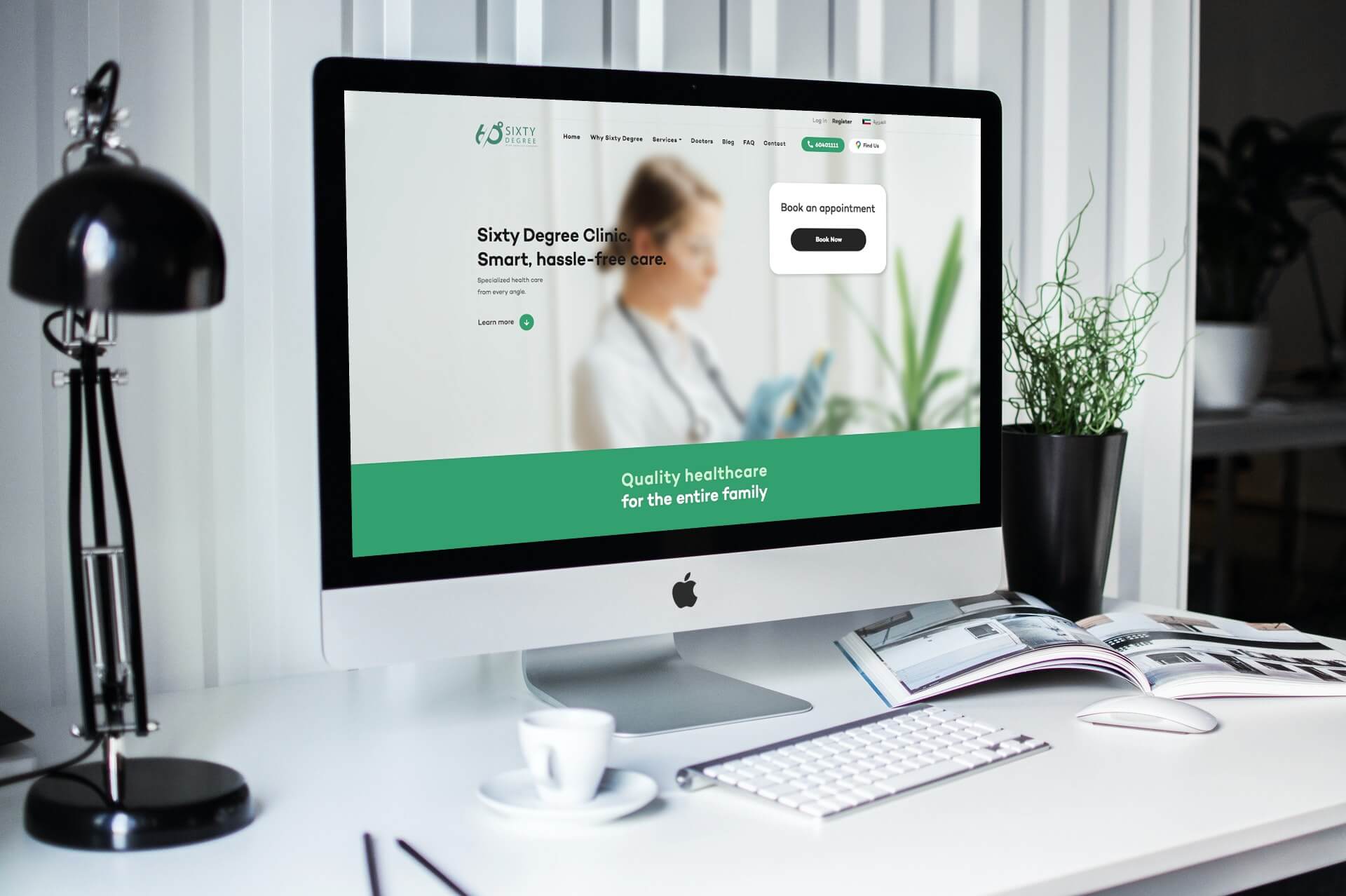 Top 5 ways to promote your clinic online
1. Optimize your clinic website to be user-friendly for patients
2. Invest time and money in social media marketing
3. Local search engine optimization strategy
4. Update your healthcare provider profile listings
5. Use Google Ads to generate leads

Top 5 marketing strategies for clinics and healthcare industries.

Optimize your clinic website to be user-friendly for patients
Nowadays, potential patients are searching on the web or mobile health applications for healthcare providers, clinics, and services. Moreover, patients are taking their health into their own hands, and through this, they are trying to create trust before doing a walk-in to healthcare facilities. Growing your patient's experience on your healthcare or clinic website will increase potential patient leads and retention. However, your website design should have an online booking feature, fast page speed, and be responsive.
Designed for Web and Mobile Devices
Patients are now searching via mobile, laptop, or tablet devices. So, having a completely responsive medical website design and healthcare app is crucial. Furthermore, make sure your website design includes flexible images and website structures.
Moreover, the healthcare website and mobile app should be made for all platforms to capture a maximum number of website visitors. Also, make sure that the page speed should be good enough to keep the patients engaged.
Speed Matters
Slow website page speed will annoy your patients and prevent them from staying on your clinic website. Furthermore, websites that are hard to operate with slow page speed will provide potential patients a bad and negative experience.
A negative experience makes users more likely to leave your website to go to a competitor's. It is critical to evaluate and put a plan together to improve website page speed to lower bounce rates and increase lead conversion.
Make Treatments & Services Visible
When patients are visiting your healthcare website, they should find all your healthcare providers, services, and treatments quickly. Furthermore, if your clinic offers a wide variety of services, then apply a dropdown feature to show all the treatments.
However, when deciding on what services to promote, always think about your ideal and target patients. Also, use lead forms to make it simple for patients to book appointments and add a call to action button to get potential leads.

Invest time and money in social media marketing
Nowadays, social media marketing has become an essential part of healthcare marketing strategies and will help you share engaging content and reach your target patient group. Furthermore, social media marketing for healthcare providers is a massive contributor to driving traffic to your healthcare website.
Moreover, social media will help healthcare marketing strategies reach a wide audience range. Also, social media can help you generate potential leads from the audience group. However, since there is a wide range of social media channels, you do not want to waste precious time on such channels that don't reach your audience. To give an example, Instagram is a good fit for plastic surgery marketing, aesthetics, or dermatology.
To be successful in marketing for healthcare providers on social media, you need to be:
1. Regular and systematic
2. Optimize the channels properly
3. Interact with the audience
4. Daily Posting
5. Use unique images and content for Healthcare services posts
6. Share content to get web traffic
Furthermore, if you invest in video content, here are some fantastic Youtube SEO tips to keep your channel optimized and get more views.

Local search engine optimization strategy

As of today, the marketing strategy for healthcare providers has gone local. That means that you have to invest time and effort into ranking your clinic website within your clinic area. Furthermore, if you want to rank your website locally, you must have a web page for that.
Here are some tips to remember for your web pages for local SEO.
To be successful in marketing for healthcare providers on social media, you need to be:
1. Google My Business map
2. The city name in the title tag and on the pages
3. NAP – Name, Address, and Phone Number of your clinic
4. List of Providers at that location
5. A short description of that location
Follow these local SEO tips, and these will help you outrank your local providers in search results.

Update your healthcare provider profile listings

Listing your business and healthcare providers profile have a significant impact on healthcare marketing strategy. Your listings are the business contact data that advertises when patients search for you online. It's crucial to claim, verify, and optimize your clinic listings across all channels.
However, do not forget to list down your healthcare provider's profile as the patient also wants to see the list of professionals available. Furthermore, it is essential to add and update listings for your healthcare providers as well. This will help strengthen your visibility for searches like "orthopedic surgeon near me".

Generate leads with Google Ads and Social Ads
The online marketing space is highly competitive but necessary for generating leads for high revenue methods. Furthermore, digital advertising or online marketing has several platforms but, the most popular are Google Ads and Facebook ads.
These marketing platforms are the hefty hitters when it comes to digital advertising for healthcare industries. Moreover, both Google Ads and Facebook Ads Manager have their benefits for targeting potential patients. Search advertising allows you to target specific keywords in search, and this helps to show the ads to the users in a particular geographical area.
Not only can you use online marketing to drive in new and potential leads, but you can also use it to expand your organic reach. Furthermore, Google Ads and Facebook advertising are essential drivers in generating new leads, growing high revenue, and enhancing overall healthcare practice revenue.

Conclusion: Promote your clinic online
Take a look at these healthcare strategies and build a marketing strategy to either implement or update these strategies in your overall healthcare marketing steps. Furthermore, implementing these strategies will amount to new patient growth the healthcare industry will experience.
Moreover, many potential patients are continuously seeking the best healthcare services and enhancing their quality of life. Therefore, sharing successful patient stories and educating the audience of your expertise will turn online users into potential leads. However, if you want to rank your clinic or healthcare website in search results, you can contact our marketing experts.
I WANT TO…
Choose this if you want a responsive website and stunning mobile app