Digital Healthcare Solutions for Seamless Patient Experience
August 2021, Digital Marketing
As new technologies and discoveries arise, digital strides in the healthcare industry increase in pace as well. Moreover, the evolution of digital healthcare solutions has allowed hospitals and clinics to boost the delivery of clinical services and products to their patients. Furthermore, to stay aggressive and address a host of new hurdles, healthcare providers must consistently adapt and welcome new technologies to boost workflows and improve patient concerns.

Self-managed care is a growing demand, with more than 50% of patients demanding healthcare providers to have digital abilities. Healthcare, in turn, is developing to meet urgent and future needs during the global health crisis with digital strategies. From virtual care hubs that enable patients to talk to a service provider online to walk-in clinics, accessibility is developing.
Moreover, looking from a business viewpoint, digital healthcare solutions help healthcare providers improve their profitability, thus boosting their business growth. If those are not the ideas for your healthcare company to go digital, then the following steps will satisfy you.
Reasons you should use Digital Healthcare Solution
1. Empower Patients to Live a Better and Healthier Lifestyle
2. Flexible Care Options
3. Share Patient Information Quickly

4. Fuel R&D of Healthcare Industry
5. Simplify and Increase Patient Bookings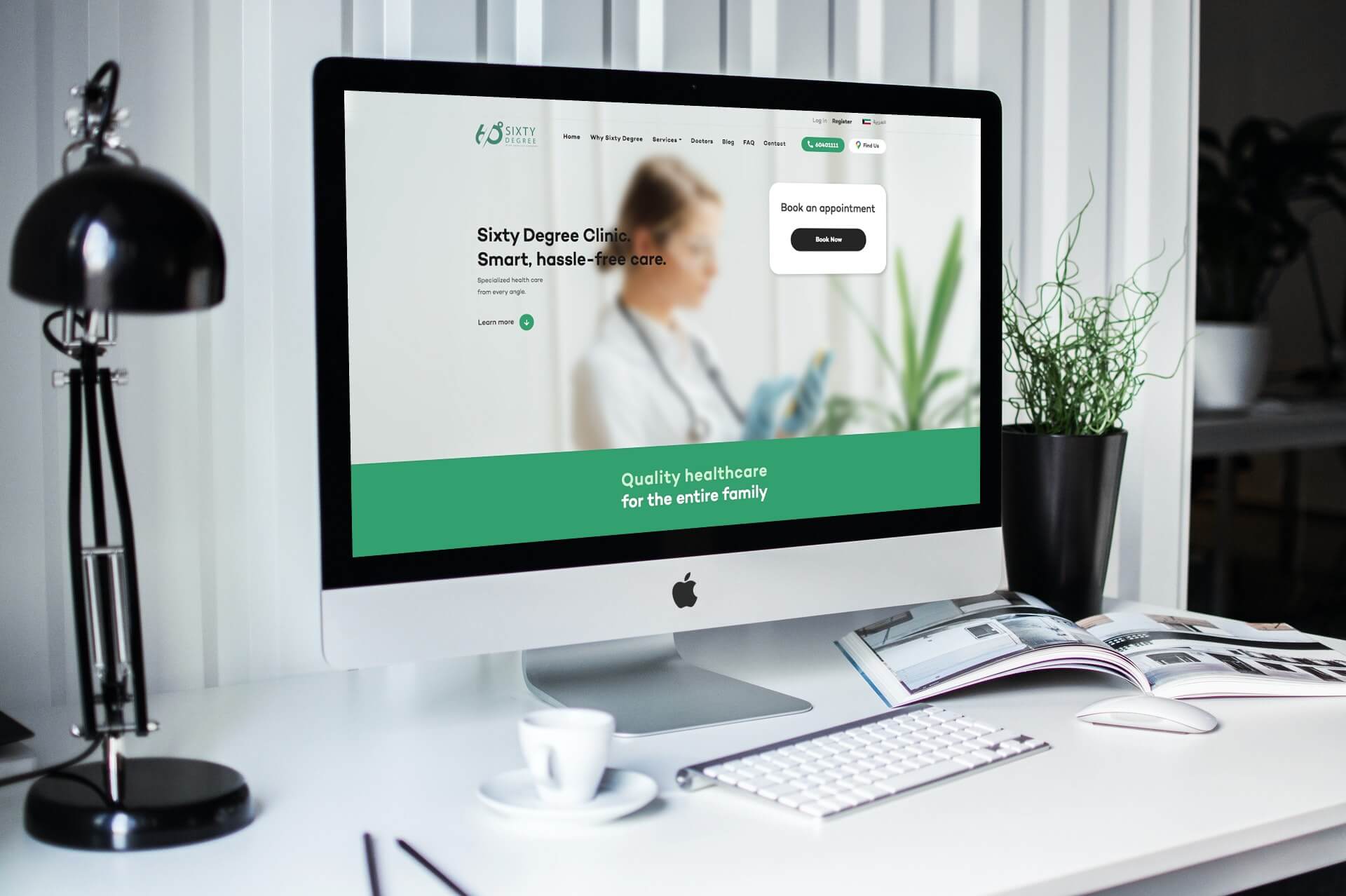 Top 5 ways for Healthcare Digitization

Flexible Care Options
Younger generations of patients are not satisfied with the healthcare industry's status and are willing to try nontraditional healthcare services. Moreover, when questioned about their issues, 23 percent of Generation Z patients said transparency about their healthcare services; another 24 percent cited the availability of the treatment location or medium.
Furthermore, to deliver and provide a new level of care, healthcare providers must evolve their thinking to digitization. Moreover, digitization in healthcare can be accomplished by incorporating mobile health solutions and Artificial Intelligence.

Share Patient Information Quickly
Mobile healthcare application helps accelerate the sharing of patient information with other healthcare providers. Moreover, this is crucial in several scenarios as managing critical cases requires expert medical opinions from healthcare providers.
However, sharing patient medical information no longer require managing and receiving genuine patient files. A digital clinic solution lets patients share and receive medical reports online via smartphones and other gadgets. Furthermore, the transmission of files is smooth and can be done through a few clicks while saving users precious time.

Fuel R&D of Healthcare Industry
The progress made in the healthcare industry is fueled by data collected from all over the world. Moreover, the International Journal of Medical Informatics showed that medical data accumulated from healthcare solutions are of high quality and accuracy. It also takes unnecessary information documentation out of the picture.
Furthermore, with digital healthcare systems, patient information is now easily collected, verified, and utilized for R&D purposes. Through research and development, the healthcare industry can develop new treatments to enhance human health. Hopefully, with all the patient data collected from various sources, the healthcare industry can discover new drugs and treatments to battle and end serious diseases.

Mobile Health Solutions
Mobile health solutions provide a patient with more care. While implementing healthcare providers with the most advanced technologies is critical for the healthcare industry to keep up, providers should also acknowledge what they can do to provide patients with the best solutions.
However, one such option is building a mobile health application. The mobile health apps can be used with a patient's smartphone and are a cost-effective method for providers. The mobile health apps help boost engagement and encourage patients to track their healthcare reports. This small change in implementing mobile health solutions could go a long way in reducing unnecessary hospital visits.

Simplify and Increase Patient Bookings
With the increase in digitization of the healthcare industry, there will be more patients coming into your hospital or clinic, which is essential in a growing business. The healthcare providers who run a private clinic need patients to remain significant, ambitious, and operational. Furthermore, patients coming in for appointments serve as a huge revenue for your healthcare industry.
With a mobile health application, you can make the online booking process more comfortable for your patients. With our healthcare and clinic application, the booking process will improve and become faster. Moreover, through the mobile health application, the availability of your time slots is updated in real-time, and patients can view them before booking an appointment. Furthermore, this ensures your patients pick a schedule that is convenient for both patients and healthcare providers. This feature prevents situations of double booking and reduces no-shows.
Conclusion – Digital Healthcare Solutions
The deployment of digital healthcare solutions in the medical industry is happening all over the world. Many hospitals and clinics are moving to a digital model of operation and business. Moreover, it is no longer a question of "when" the future will arrive as the future is already here.
The future of the healthcare industry is completely about digitization through which patients will have easy access to all medical facilities. Through mobile healthcare applications, users can now contact healthcare providers via video call and direct messaging. Moreover, this has created a bridge between the gap of going to hospitals and waiting for a long time to get diagnosed or consult a doctor. Digital healthcare solutions are developing rapidly, and most of the healthcare industries have taken advantage of that.
I WANT TO…
Choose this if you want a responsive website and stunning mobile app