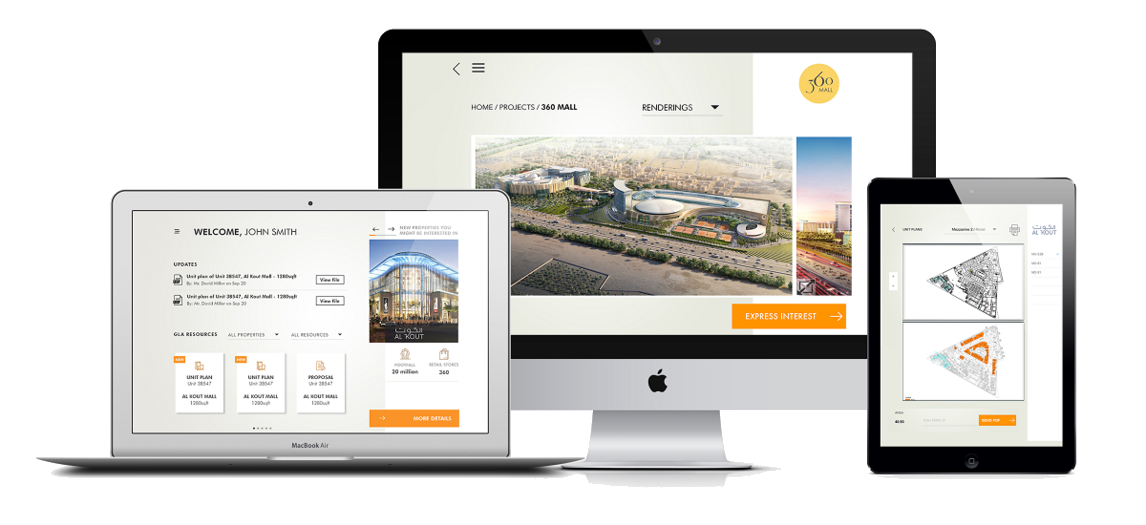 What is Real Estate Solution?
Streamline the Leasing operations for Property Management. The application embeds dynamic Floor plans and Unit plans for respective properties to make the sales process efficient.
This application modernizes Leasing sales operations. The intelligent platform provides Real-time updates of new and existing projects, available across different devices in English and Arabic. The application helps visualize the facilities with Videos, 3D Renderings, Virtual Tours and Live feeds that can be added by the Admin. Users can manage multiple properties and the specifications of each unit in 1 centralized platform. Each leasing manager can have their own secure and restricted access.
The real estate solution consists of dedicated Web and iOS application for leasing manager.
Platform
Responsive Web Application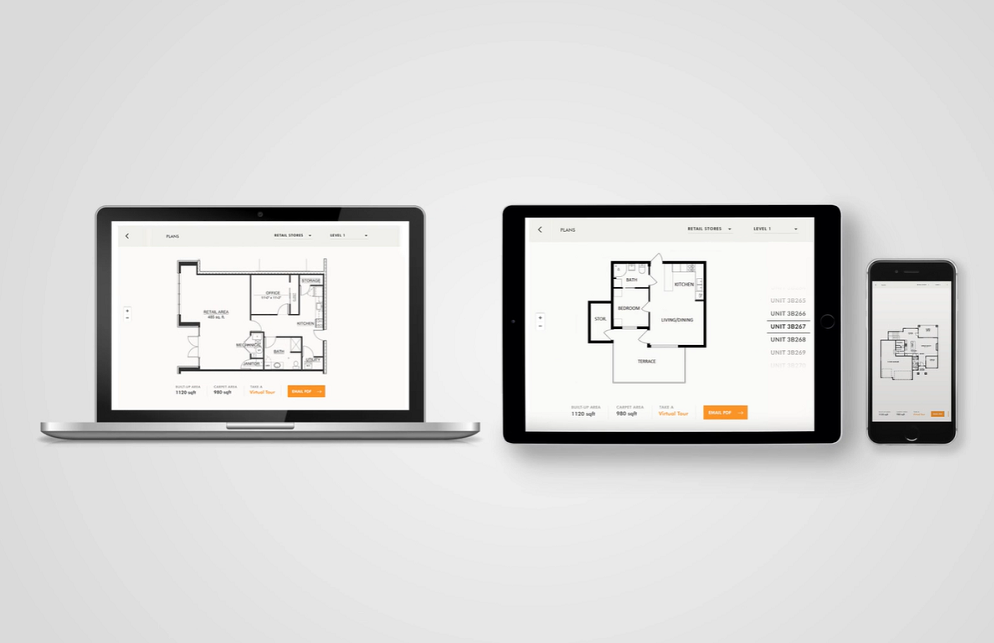 Design
Building Personas
Visual Design
iOS Development
UX Research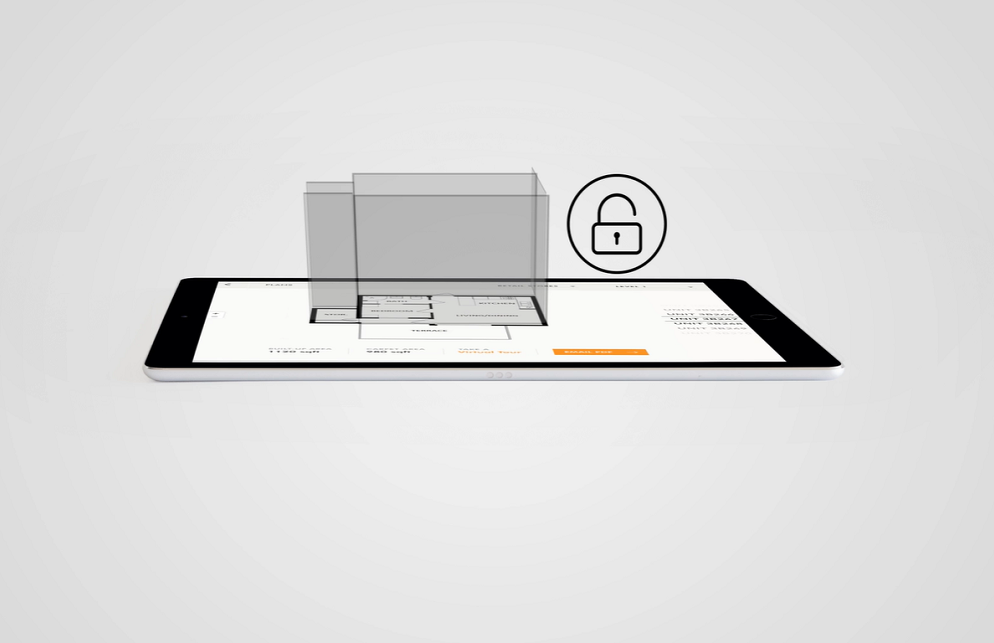 Features
Leasing manager profile
login for Leasing Team
login for Investors
Investor function to share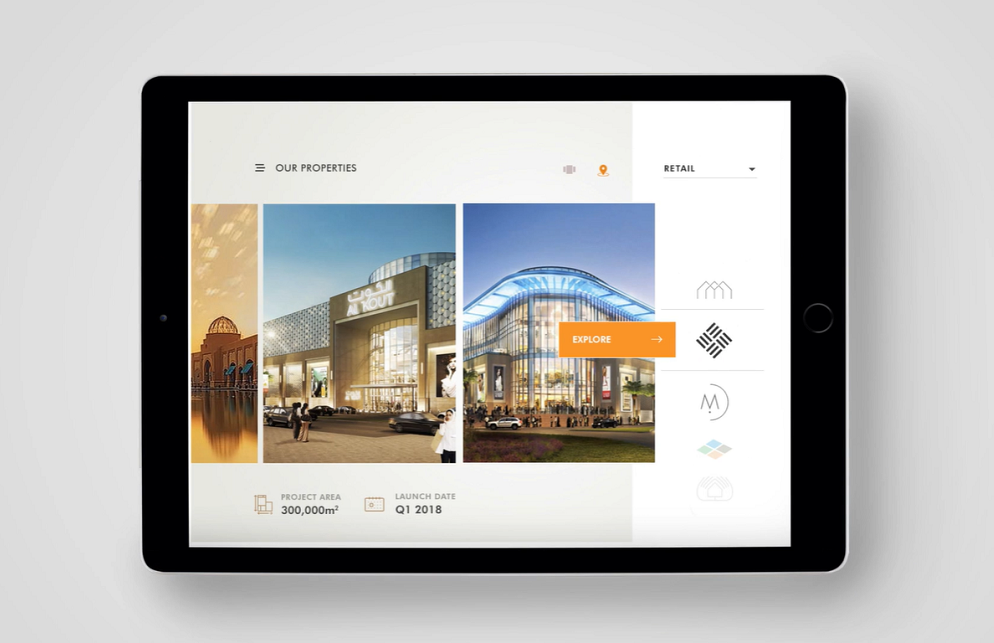 Application Interface
Dynamic Floor plans
Unit Plans
Investor Dashboard
Highly Interactive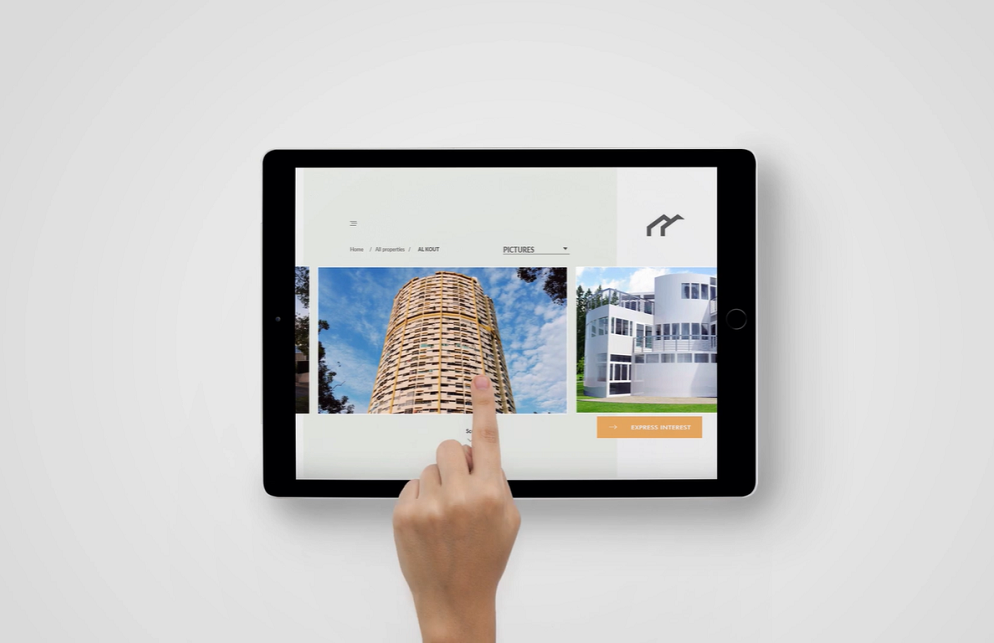 Our systems are hosted on SaaS infrastructure and Google Cloud Platform. No one other than our developers can access the data of clients and this is only done if it is necessary to solve client-related issues. Applications in the hosting and cloud have firewalls installed to shield them from attack and prevent the loss of valuable customer data. The firewalls are configured to serve as perimeter firewalls to block ports and protocols.
Our leasing management application does not have any license. Once you buy the solution there is no renewal fee.
Based on client's goals and marketing strategies, experienced maintenance and support team is always available for any type of client. The only objective behind offering support services is to help clients take their businesses to new level in online world with improved performance and regular site maintenance. Whether you need little help, or a lot, our support is always there for you.
Connect your favorite tools with just a few clicks. Enjoy the added benefit of two-way sync so you can continue using tools you would like.
Get a demo of Property Management
Streamline the Leasing operations for Property Management.