Offline to Online: Transition to E-commerce
June 2021, Digital Marketing
E-commerce sales have been increasing 13-17% annually for the past five years. Annual retail e-commerce sales have touched $174.87 billion in 2020. Moreover, if it wasn't for the impact in online retail sales due to the current pandemic, the $861.12 billion revenue generated in eCommerce sales wouldn't reach until 2022.
Furthermore, your offline store might be receiving a response in your area but there is a section of the market that you're unable to reach. Transition to e-commerce opens up a new and untapped market of potential consumers who may not live near your stores.
Considering jumping into e-commerce but uncertain of how to get started? Below are a few recommendations for how to expand from an exclusively offline store into the world of e-commerce.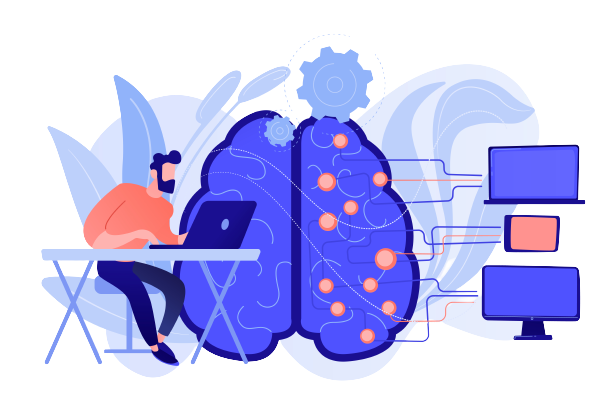 Why Should You transit from offline to online store?
Small and Mid-sized businesses across the whole world are asking just one simple question: Is it beneficial if I transit my business from offline to online? Well, let me place a few facts – In a matter of months, the world has changed drastically. As of now, a huge number of audiences across the globe have moved from offline to online store purchases. Furthermore, there are lots of benefits for online stores:
1. Freedom to operate from anywhere
2. Lower Cost of Operating
3. No time restrictions
4. Easy to reach a wide range of audience
5. Performance can be tracked
Create an e-commerce strategy
You may be excited to get started and jump right into designing an eCommerce website, but the most suitable approach to transitioning your business online is to create an e-commerce strategy. Moreover, creating an e-commerce strategy will help you with the following:
Identify your online consumers
You may know your offline store customers very well, but the needs of that offline customer are different than those of an online consumer. An e-commerce strategy will help you to decide whether you need to update your messaging or marketing methods to converse with your new online audience.
Plan for future marketing initiatives
Once you know who your online consumers are, your e-commerce approach can help you conclude how best to market to the online consumer. A strategy will help you evaluate the digital marketing methods available and answer key topics like: will you promote online? If so, what sort of landing pages do you need to develop to align with your advertising?
Develop a content plan
Finally, a great strategy will help you plan the content you need to design for the launch of your e-commerce website. Furthermore, depending on how extensive your product offerings are, your online store will likely have many categories and product pages.
Create an e-commerce website
With a stable strategy in hand you can positively move on to the phase of designing and developing your e-commerce website. Furthermore, even if you have an informational website, it will need to be redesigned to include e-commerce details. Finding an agency that possesses e-commerce knowledge is key. Here are a few key points to remember:
Brand storytelling
Your e-commerce website should give the same aura as your offline store. Your website should effectively convey your brand story to the target audience who never had the chance to enter your offline store.
Mobile-responsive
Your e-commerce website should be optimized to perform on all devices. As per recent analytics, most of the audience prefer to use a mobile device to browse eCommerce website. Furthermore, invest in responsive web design for a site that satisfies all customers.
Analyze your social media presence
It is necessary to assess your social media optimization and marketing strategy once you expand into e-commerce. Your social media audience will increase with your expansion into e-commerce.
Create new content
Even if you're creating content and sharing it on social media, it's probably directed towards your offline customers. Additionally, think about what type of content your e-commerce consumers will be occupied with so that you can start creating and advertising that content at the time of your launch.
Update message
Make sure to update your (CTA) call to action to drive your target audience to your website. If you're having an in-store promotion you should still promote it on your social media channels, but most of your social media posts should link back to your eCommerce website, with a call-to-action (CTA) to shop when relevant.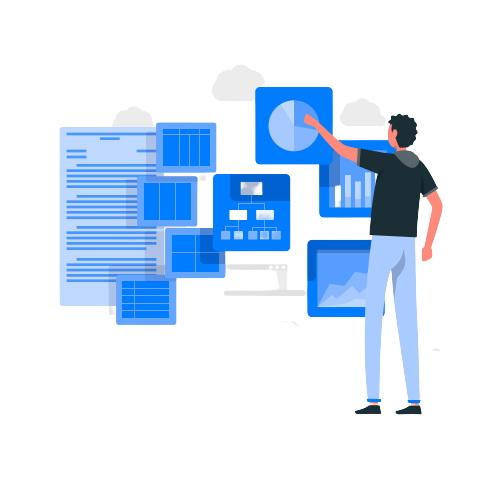 What are the steps to move your offline store to online?
These are 10 simple steps to move your offline store to online:
1. Set up Server
2. Buy Domain (should be relevant to your store)
3. Choose an eCommerce platform (WordPress, Magento, Wix, nopCommerce, etc.)
4. Set up website
5. Integrate and configure Payment Methods
6. Configure Shipping Delivery Methods
7. Check Taxes compliance (If applicable)
8. Marketing & SEO Planning
9. Promote the website to various social media channels
10. Start Selling Online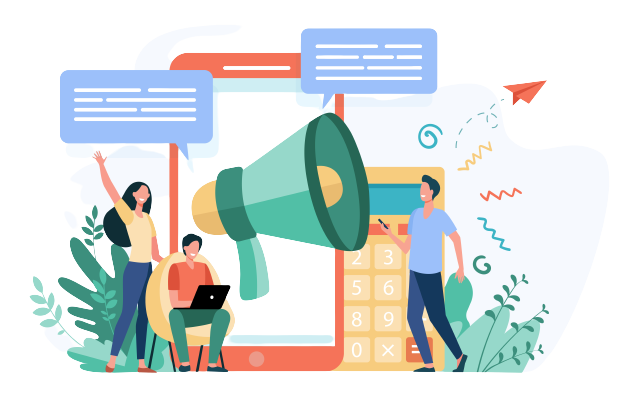 Promote your website
With your e-commerce site fully functional and operational, and your social media channels buzzing, you can start promoting and advertising your e-commerce website to build awareness.
PR and Promotions
Put out a press release to match with your eCommerce website launch and think about ways you can attract a new audience. Maybe you provide a limited-edition product attached to the launch of a product bundle that is available at a discounted price for first-time consumers.
Paid advertising
Furthermore, consider launching a paid campaign to start introducing your e-commerce website to new target audiences. You can also run campaigns on social media channels and take advantage of building brand awareness by targeting audiences that are interested in your store products or your brand.
Maintain
After launching the e-commerce store you still need to think about how you're going to maintain the momentum of your eCommerce store. Furthermore, websites require maintenance, both on the technical and content aspects, along with online marketing initiatives that need to be analyzed and optimized by digital marketing experts.
The transition to an e-commerce store is all about translating everything your offline audience love about you so that it will attract a larger online audience. Additionally, start by building an e-commerce strategy that can be used to notify the development of an eCommerce website that reflects your brand values. Evaluate and analyze your social media efforts to make sure they're adjusted with your new online direction and then invest in some advertisement and promotional activity to launch your e-commerce business. Finally, don't forget to develop a strategy to maintain your online momentum and retain the e-commerce sales rolling in.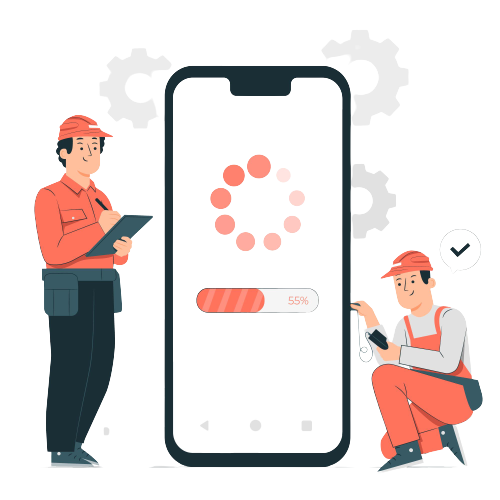 I WANT TO…
Choose this if you want a responsive website and stunning mobile app