DevOps and Google Cloud Service in Kuwait and Dubai
DevOps and Google Cloud Services – Automation for faster release in Kuwait and Dubai
Leading Application Development Agency in UAE | Kuwait.
Cultivate new abilities for spin-off apps; cover the latest technology and propositions throughout existing apps.
Stratify Digital is a leading DevOps and Google Cloud Services providing Company in Kuwait and Dubai. We deliver large web and mobile applications at the pace of client business with the evolving world of development and technology. Our Agile DevOps services help to automate the continuous delivery – divided into sinister, thoroughly organized, compatible ecosystem, and operational workflow.
1. Infrastructure Management
2. Configuration Management
3. Environment Setup
4. Continuous Integration
5. Continuous Monitoring
6. Test Automation
7. Build Automation
8. Continuous Delivery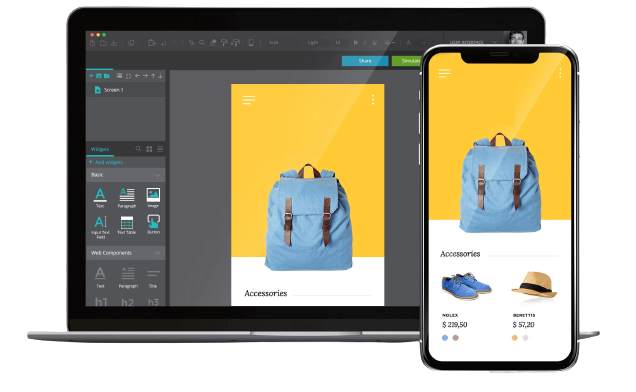 Our expert and skilled team provide an efficient and well planned DevOps strategy that makes this possible by blending business purposes, toolchains, development, and operation teams with automated and smooth IT processes.

Continuous Planning
CP or Continuous Planning includes proficient DevOps engineers who set expectations and timelines by evaluation of current processes and systems to create a strategic roadmap. To accomplish smooth DevOps automation, we utilize the latest software tools and frameworks such as Docker, Puppet, Selenium, etc.
1. Setting goals and timelines
2. Thorough evaluation process
3. Creating a strategic roadmap
4. Design of roadmap
Continuous Integration
Continuous integration assures that the latest and validated code is always immediately available to developers. Continuous Integration helps to avoid costly delays in development by enabling multiple developers to operate on the same source code with confidence, rather than expecting to implement and integrate separate segments of code all at once on deployment day.
1. Code validation
2. Technical architecture
3. Close collaboration
4. Delay prevention
Continuous Delivery
This is a software development method where code changes from several members of the development team are automatically adjusted for a release to the production environment. We practice continuous delivery methods and build a workflow that runs automated tests and deploys code.
1. Identifying risk factors
2. Automation testing
3. Change management
4. Release management
5. Performance optimization
Continuous Monitoring
DevOps monitoring benefits in recognizing performance variations, availability issues, and corrections of functional issues before they affect end-users. Our essential monitoring policies involve keeping an eye on both, pre-production environment and production environment with Application Monitoring Tools (APM) that embraces Web, API, and Infrastructure monitoring.
1. Continuous feedback
2. Aligning client expectations
3. Overall continuous monitoring
4. Achieving business goals
5. Functionality monitoring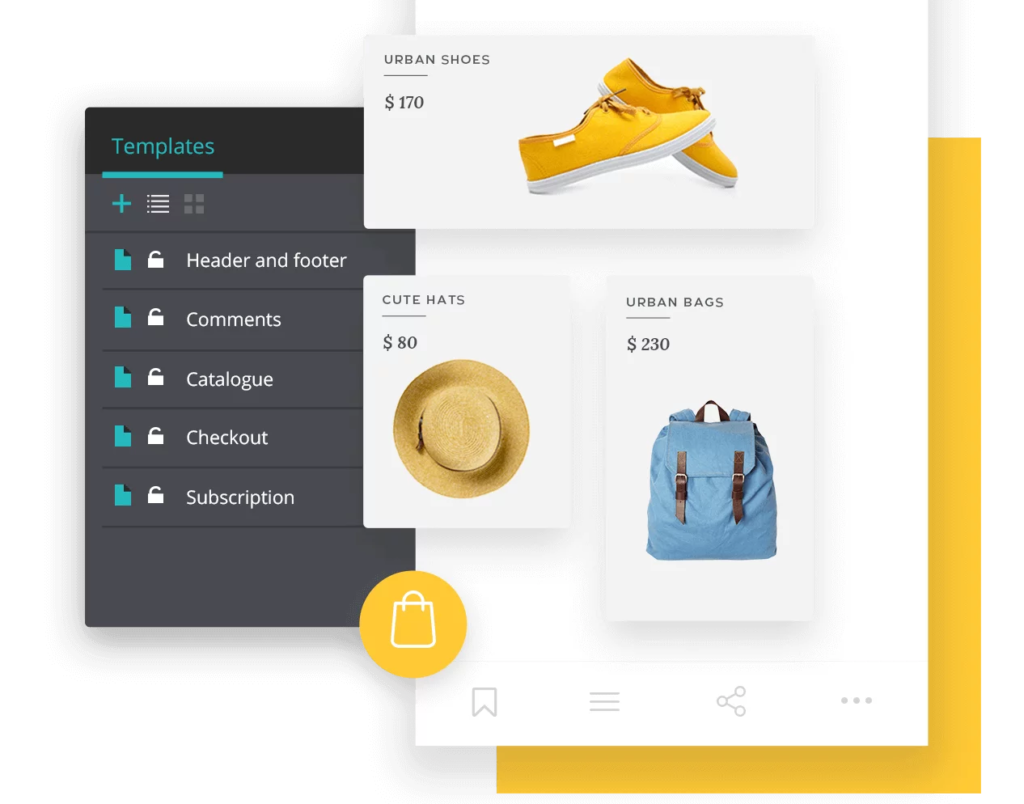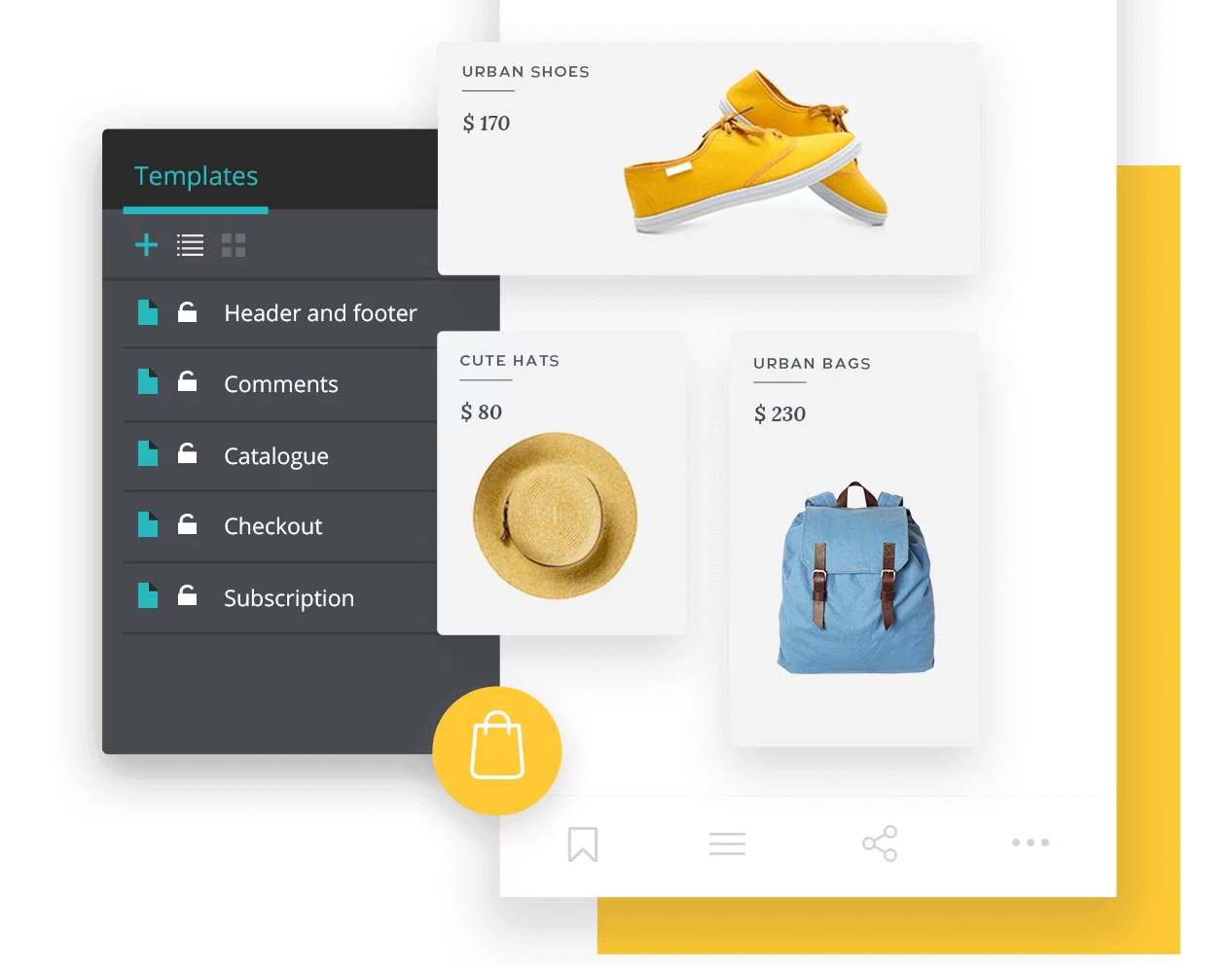 Speak with our experts for a custom or bespoke solution.
Cultivate new abilities for spin-off apps; cover the latest technology and propositions throughout existing apps.
Azure CI Workflow
Collaborate on software development throughout source power, performance tracking, constant integration, and constant delivery applying cloud implementation of Azure DevOps Services.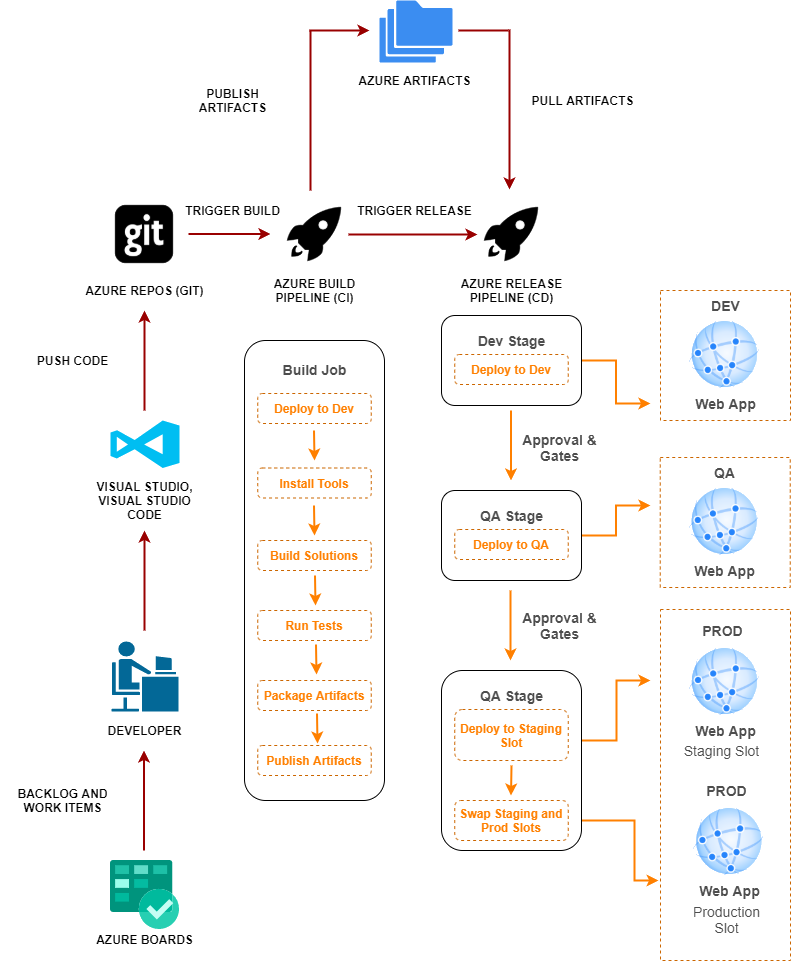 IaaS we use
We work with the best infrastructure and DevOps Engineers.
Google Cloud Platform
Microsoft Azure