Top 7 ways to boost your Instagram traffic
September 2021, Digital Marketing
Nowadays, Instagram has started filtering posts on the audience feeds using their latest algorithm. So, many digital marketers have noticed a significant drop in their organic traffic and audience engagement. However, you can reach more of your followers now without the latest Instagram algorithm.
In this article, we will share the top 7 ways to boost your Instagram traffic.
Instagram Algorithm
Moreover, learn how the Instagram algorithm works. The Instagram algorithm will help you figure out how to boost your organic reach in the world of algorithms.
In our article, we've dug into the Instagram algorithm and listed down a few top factors of the Instagram algorithm. So, read the post to learn about the algorithm and how content ranking works on the audience feeds.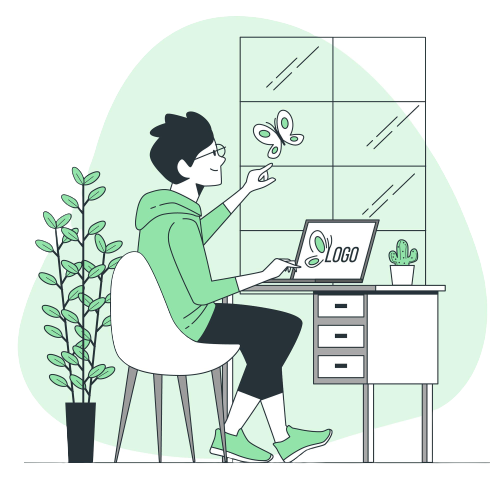 Top 7 ways to boost your Instagram traffic
So how can you improve your traffic and engagement on Instagram? Here are the top 7 ways that will improve your organic reach on Instagram:
1. Optimal posting times
2. Use videos
3. Host contests
4. Generate user-generated content
5. Tell Instagram Stories
6. Go live on Instagram
7. Use Instagram ads
Let's dive in!
What is the ideal Instagram engagement rate?
As per the social media marketing experts, an ideal engagement falls around 1% to 5%. Moreover, Hootsuite's social media team recorded an average Instagram engagement rate of 4.59% in 2020. Furthermore, here are the global stats on Instagram engagement rates for organizations as of 2021:
1. Instagram post types: 0.82%
2. Instagram photo posts: 0.81%
3. Video posts: 0.61%
4. Carousel posts: 1.01%
Optimal posting time
If you are using an Instagram Business Profile, you can review your Instagram Insights to analyze when your followers are most active. Furthermore, once you've recognized your Instagram posting times, you can also schedule the posts ahead of time to make sure that you regularly post high-quality and engaging content. Sprout Social chart shows the Global Instagram Engagement hotspots.
So, what is the best posting time on Instagram?
Usually, the most suitable time to post on Instagram is Tuesday between 11 AM – 2 PM CDT. Also, on weekdays between 11 AM to 2 PM CDT is the best time frame to increase audience engagement.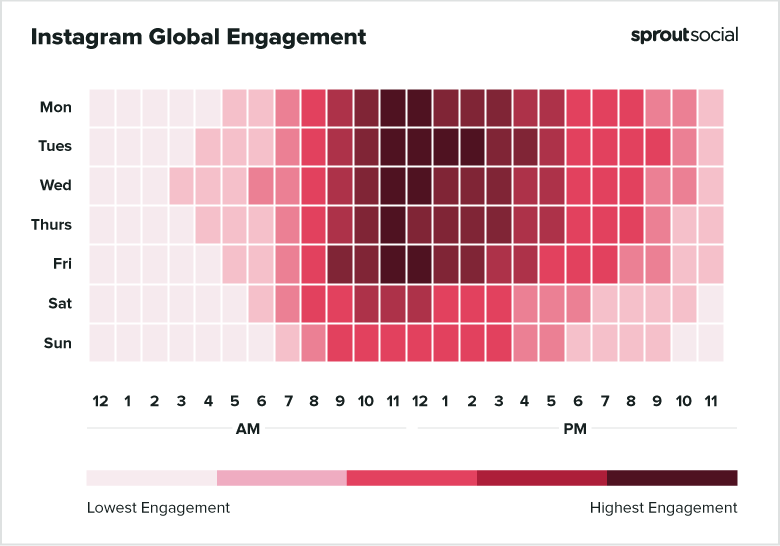 Use videos
As per Several studies, images get more audience engagement than videos on Instagram. However, it might seem that photos are better than videos for user traffic but, videos tend to provide better engagement. While images get more likes than videos, videos produce more comments than photos. Furthermore, videos receive twice the amount of comments as photos!
Instagram videos receive 38% more engagement than photos.
In 2020, Instagram found that the video watch time increased by more than 40 percent over six months. Moreover, it could be great to use videos to increase audience engagement and organic traffic on Instagram. Furthermore, you can now use Buffer to schedule videos for your Instagram business profiles.

Host contests
Hosting contests is one of the fun ways to boost your followers to engage with your Instagram posts. Furthermore, we found that hosting contests is an efficient way to engage our followers. Moreover, some of the call-to-actions are:
1. Share your favorite emoji in the comments below to win this contest?
2. Tag a friend below who you know is rocking it on social media?
3. What's on your reading list this week? Drop your suggestions below and get a chance to win a free book of your choice.
Furthermore, hosting contests usually produce more comments than usual posts and we try to give it a few months in between each contest.

User-generated content
Curating user-generated content can improve user engagement with the content. Moreover, the Instagram algorithm considers user relationships when placing content on their feed. So, building relationships with your followers through Instagram will help your content place their Instagram feeds.
Apart from user engagement and organic reach, Crowdtap found that user-generated content is 35% more memorable and 50% more trusted than other non-user-generated content. Therefore, this makes user-generated content a helpful strategy to try.

Tell Instagram stories
As per a recent study, Instagram stories are used by 500 million users every day. Furthermore, 50% of corporate sectors on Instagram worldwide created at least one Instagram story per month. Also, most of the Instagram stories views are from businesses.
Instagram Stories take a leading position on the Instagram app, just above the feeds. The stories allow you to linger on top of your followers' feeds and gain more attention. Moreover, if your followers view your Instagram stories regularly, it could even help your content rank higher on their feeds.

Go live on Instagram
Using Instagram live video will make you appear right at the front of the Stories feed, making sure that no one else is live at the same time. The "LIVE" logo also makes your Instagram profile photo more notable in the Instagram app.
Furthermore, using Instagram Live video is a great way to connect directly to your followers, share news, and build engagement. As per a study, 80% of audiences would rather watch a Livestream than read an article. With Instagram Live video, you can answer questions, welcome viewers by name, and increase engagement. Moreover, you can also build an eCommerce audience with Instagram's Shopping feature.

Boost your posts
Getting your Instagram post in front of your followers is a simple way to build engagement and increase follower count. Furthermore, with an audience of more than 928 million users on Instagram, your next follower could be out there, waiting to discover your offer.
Furthermore, using Instagram ads or boosted posts could be a vital way of getting your name in front of a potential audience. Moreover, if you have an Instagram Business Profile, you can promote your existing Instagram posts from the Instagram app.

Conclusion
Understand that your Instagram journey is never over.
While that might sound intimidating, your Instagram profile is like your brand, regularly growing and developing while forging extreme connections with its followers. However, by following these top 7 tips for Instagram to boost traffic, you can enhance your organic reach and user engagement. Moreover, to get in-depth knowledge or help to build a successful social strategy, get in touch with our digital marketing experts.
I WANT TO…
Choose this if you want a responsive website and stunning mobile app